ANNA MARIA – Due to the approach of Hurricane Elsa, the Anna Maria City Commission declared a preemptive local state of emergency Friday afternoon.
As of 5 a.m. Saturday, the National Hurricane Center predicted hurricane force winds could arrive in the Tampa Bay area as early as Monday.
The local declaration of emergency was enacted via emergency resolution R 21-771, a resolution that provides Mayor Dan Murphy with additional storm-related powers for the next seven days.
In effect now, the resolution allows the mayor to enact curfews, suspend alcohol sales, close roads, close certain areas of the city and spend up to $10,000 without additional city commission authorization while responding to the storm and any storm-related public safety and/or cleanup efforts.
During Friday afternoon's emergency commission meeting, Murphy told the attending commission members that he would first consult with each commissioner by phone before making any final decisions regarding the city's storm preparations and response efforts.
During the meeting, Murphy noted the city experienced power outages and downed power lines during Hurricane Irma in 2017, which resulted in the entrance to the city being temporarily manned and controlled by Manatee County Sheriff's Office deputies.
Murphy said those efforts were complicated when the cities of Bradenton Beach and Holmes Beach allowed residents and visitors back on the Island before the city of Anna Maria was prepared to do so.
Murphy said he will be meeting with the Public Works and Code Enforcement departments on Sunday to further evaluate the approaching storm.
Murphy and Public Works Manager Dean Jones said Public Works personnel will be on duty Monday despite Monday being a federal holiday and a day off for city employees. Jones said the city is aptly prepared for a storm of this scale and has the chain saws, tools, fuel and other equipment needed to clear the roads of fallen trees and storm debris if need be.
Sgt. Brett Getman said the Anna Maria Unit of the Sheriff's Office will also be monitoring the approaching storm. "We'll be prepared," Getman said.
Murphy said the city already has a debris removal company, Jet Hauling, under contract and ready to roll if needed. The city has a new generator on order for city hall but it has not yet arrived.
Murphy said any evacuation orders would be issued by the county. Murphy said he's in contact with county officials but the city is leading its own storm preparation and response efforts.
"This is our city. We need to make it safe. We need to make decisions for our city. That is the purpose of this resolution," Murphy said.
Free sandbags are available at the northwest end of Bayfront Park, near the North Bay Boulevard/North Shore Drive intersection. Those seeking sandbags need to bring their own shovels and it's a good idea to bring another person to hold the sandbags while they are being filled.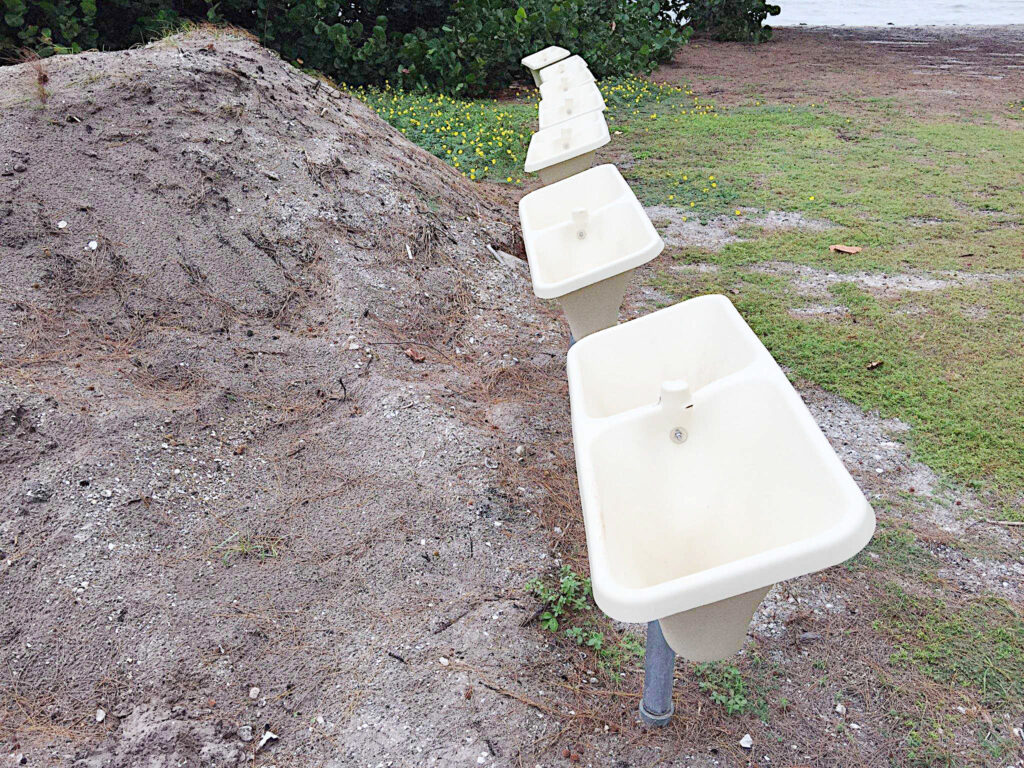 Murphy said Friday's emergency declaration has no impact on the AMI Privateer's parade taking place Saturday morning. The parade will begin in Bradenton Beach, pass through Holmes Beach and end at City Pier Park in Anna Maria.
For updates and additional information visit, www.cityofannamaria.com.