ANNA MARIA – Anna Maria resident JoAnn Manali has written a memoir about her abusive upbringing and the one true love she found later in life.
JoAnn and Anthony Manali own and operate Captain Anthony's Seafood Market at 107 Spring Avenue in Anna Maria.
Published by Mascot Books and released in early May, "Finding What's Missing" is a 93-page tale of the physical, emotional and sexual abuse JoAnn experienced as a child and teenager, and the determination, strength and hard work it took to survive the nightmare she shared with seven siblings. It also serves as a testament to the power of love.
When interviewed recently, JoAnn said, "'Finding What's Missing' is about me finding the love I never had until I met Anthony Manali. I was never loved as a kid. I went through a very abusive childhood and Anthony encouraged me to write this book in hopes that it could help others get through what I went through."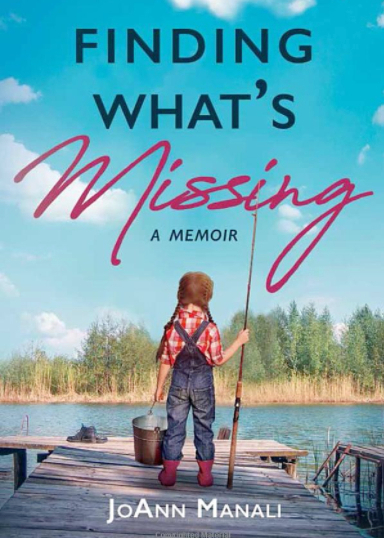 Most of the abuse JoAnn suffered came from her step-dad and her mom. Some of her older siblings also contributed to the abuse she endured.
"We all we're abused. It wasn't just me. I was the middle child and I saw what was happening to my siblings. Two of them are dead and the rest of them are basically drug addicts," JoAnn said.
"I refuse to have children because of my abusive childhood. I am too frightened of passing that behavior on," she wrote in her book.
"JoAnn's childhood was robbed from her and the smartest thing she ever did was to not have children," Anthony said.
Regarding his wife's memoir, Anthony said, "I could only read 10 pages at a time and I had to put it down, and I've heard the stories many times. It was too much for me, and it was painful for her to relive it."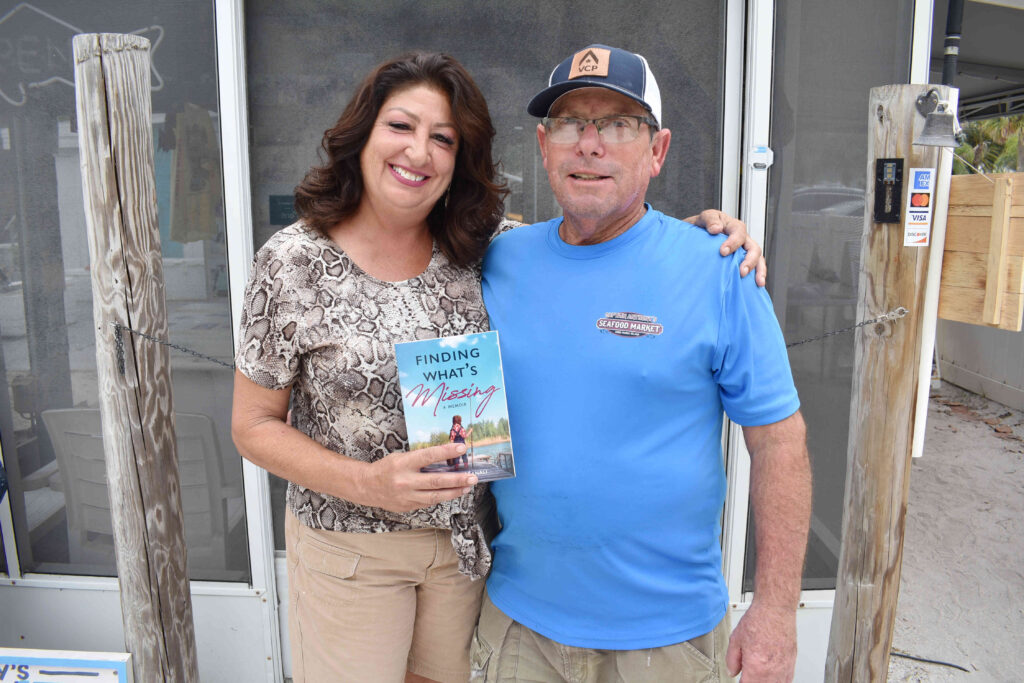 JoAnn handwrote her manuscript using pen and paper and her good friend Vickie Cassidy transcribed it verbatim onto a computer.
"I'm not a writer, I just told a story," Manali said.
Tribulations and triumphs
"This book is dedicated to my husband, Anthony, the one person in my life who loves me for who I truly am…not the wounded, broken child I had been," says the dedication that begins the book.
JoAnn grew up in a home where food and love were withheld from the children.
"Food was a big deal. We weren't allowed to touch anything in the kitchen. We never knew what was in the fridge, and we knew if we touched anything in there we'd be grounded and beaten with a belt. I didn't open a refrigerator until I was fifteen. I was amazed at what I saw,"
she noted in her book.
"Once, I was so hungry that I ate my blanket, gnawing on it until only half was left. I was beaten for that and grounded for even longer," she wrote. "The older we got, the harder the beatings were."
JoAnn didn't speak until she was five, and she was nine when she received her first hug, which came from her fourth grade teacher.
"I squirmed and tried to get away, but she didn't let me go. Finally I stopped resisting, and it felt good. I was nine years old, and I didn't know what a hug was," she wrote.
JoAnn began life in Buffalo, N.Y. and her family moved frequently, with stops in Cleveland, Phoenix and Riverview, Florida, where her love of fishing took root.
"There was a small pond in the backyard with a little dock we could fish from. That pond gave me many happy memories, learning to fish and setting trout lines with John (her older brother). I fell in love with fishing and almost lived on that dock. It took me away from all the problems at home," she wrote.
As was the case with some of her older siblings, JoAnn's parents kicked her out of the house when she was 15. She lived with various friends and endured a brief and abusive reunion with her biological father who had moved to Detroit. Alone, she returned to Buffalo and with financial support from the state of New York she graduated high school and attended college.
As a young adult, JoAnn relocated to Tampa, where she hung glass on high-rise buildings with one of her sisters. She then moved to Tennessee, where another sister lived. In Tennessee, JoAnn's life was forever changed by a kindly mentor who taught her how to make prosthetic limbs and support braces.
She later turned that knowledge into the prosthetic and brace business she owned and operated for more than two decades along Florida's west coast – a successful business endeavor that allowed her to purchase a boat and eventually retire early.  
JoAnn attended fishing seminars given by Carl Golden and Anthony Manali; and as a new boat owner, she hired Anthony to take her and her business partner and significant other fishing.
After she and her business partner and significant other parted ways, JoAnn often hired Anthony to take her and her friends fishing. One day, she finally asked him on a dinner date, which is lovingly detailed in her memoir.
"I picked him up in my beautiful yellow corvette and took him to the Sarasota Ritz Carlton," she wrote of that first date and the place where they would later get married.
"I hired him to be my captain. I married him because I fell in love with him. I couldn't believe what a wonderful fisherman he was, but he's also a wonderful person" JoAnn said.
JoAnn didn't have a book deal when she started writing her story, but her intent was that it would be a book. Her book deal stemmed from a conversation she had at Captain Anthony's with Anna Maria resident, and future City Commissioner, Deanie Sebring. Sebring has written two children's books published by Mascot Books.
"She told me to call Mascot Books and they helped me through this entire process," JoAnn said.
Mascot Books provides national distribution and the memoir is available online at the Mascot Books website. It's also available at Amazon.com in print or e-book formats. Locally, "Finding What's Missing" is sold at Ginny's and Jane's E's Café in Anna Maria, and also at Captain Anthony's Seafood Market.
JoAnn's now thinking about a second book that would detail the good times she's had with Anthony and the many friends they've met as seafood market customers and/or fishing charter clients – including celebrities such as Tony Dungy, Lou Holtz and Trisha Yearwood and many more.
"We sell only Anthony's fresh catch. He's a commercial fisherman, but he's a rod and reel man. He's not a long-liner that goes out for days at a time. He goes out and comes back the same day with his fresh catch."
"We're the only fish market around where you're looking at the guy who caught your grouper and your stone crab," Anthony added, noting that he and JoAnn each hold multiple world records for fish they've caught.