ANNA MARIA – Bad Company and former Free drummer Simon Kirke will be headlining a concert at The Center of Anna Maria in Anna Maria, Florida, on Friday, June 11.
Friday's show is part of the Bradenton Gulf Islands Concert Series. Sold in pods of two to six seats, tickets are $60-$75 and available online at iTickets. Tickets can also be ordered by phone at 1-800-965-9324. Attendees are asked to bring their own lawn chairs to this outdoor show. The Sandbar restaurant will provide the cash bar.
The Empty Pockets, from Chicago, Illinois, will serve as Kirke's backing band for Friday's show. Up and coming blues/rock guitarist Johnny Jensen, from Captiva, Florida, will open the outdoor show. Taking place rain or shine, the doors open at 6 p.m. and the show starts at 7 p.m.
Simon says…
On Friday, June 4, The Sunshine Gazette conducted a 30-minute telephone interview with Kirke. When asked what the people of Anna Maria can expect to see at a Simon Kirke show, he said, "I'm going to be singing, playing guitar and piano and I'll be playing drums on quite a few songs. I've got a great band called The Empty Pockets. Their manager is the same manager I have, David Spero."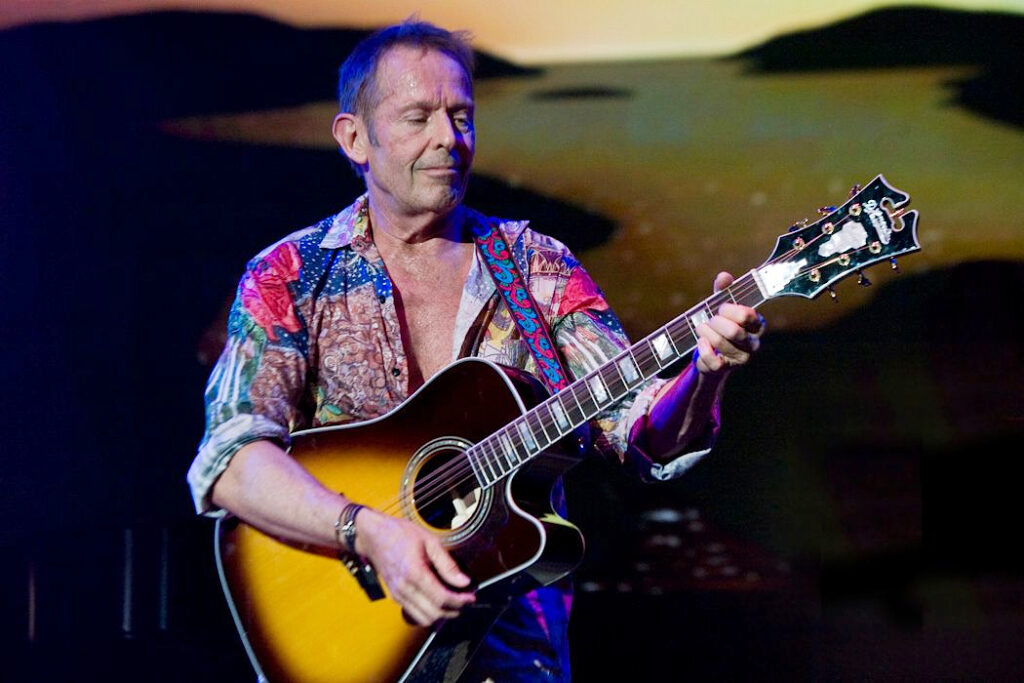 "When I wanted to put together a band to do my last solo album, I wanted to play with a band and not just get a couple session guys or play everything myself. David said you should listen to these guys. He sent me some songs of theirs and they sounded like seasoned professionals. I thought they were guys from my generation because they're so good, but David said they were all in their twenties and thirties. I flew out to Chicago to meet them. They were so nice. We clicked immediately and we knocked out the album in about four days."
The Empty Pockets feature Josh Solomon on vocals and guitar, his wife, Erika Brett on vocals and keyboards, Nate Bellon on bass and vocals and Adam Balasco on drums and vocals.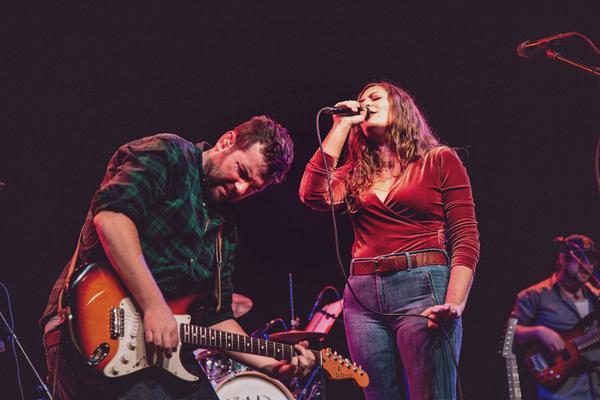 "The Empty Pockets will do four or five songs and then I'll come on and do my thing. Adam's a very good drummer. He also plays guitar and percussion when I'm playing drums. They're a very versatile bunch and they all sing very well, so there will be some nice harmonies. I'll be doing my songs, a couple Free songs and some Bad Company songs. There should be something for everyone," Kirke said.
Friday's show will include songs from Kirke's latest solo album, "All Because of You."
"I wrote most of the songs after I met my wife, Maria, a few years ago. Most of the songs are written for her and that's why I called it 'All Because of You.' We recorded it in Chicago a few years ago and I'm very proud of it. I couldn't have done it without The Empty Pockets. Hats off to them. They're real good. They're old heads on young shoulders and I'm very proud and happy to be working with them," Kirke said.
"All Because of You" features the song "Maria" and the title track, "All Because of You."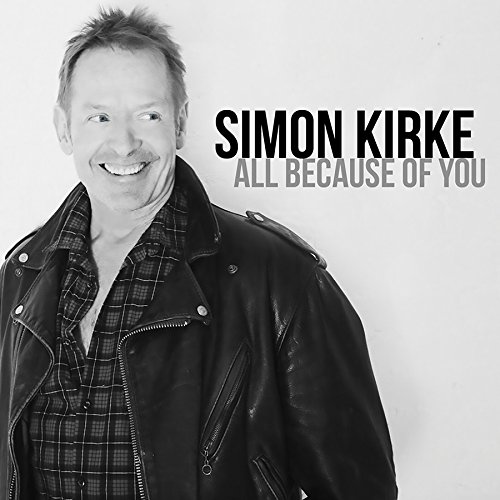 Friday's show will be the first post-pandemic gigs for Kirke and for the
Empty Pockets. Later this year, The Empty Pockets will be touring as Al Stewart's backing band. Kirke said he doesn't currently have a tour
booked.
"We are looking at other shows now that the country is opening up a little more. There's talk about doing some shows in the Midwest opening for another band. I love touring and I love performing, but it's still a little dicey out there. We'll just have to wait and see. I'm certainly looking forward to performing, whether it's in a local club, a theater or an arena. Hopefully, there will be more shows later this year. And I think Bad Company will be going out next year," Kirke said.
Kirke was asked if he's ever been to Anna Maria Island before.
"No, but I just love the sound of it," he said, noting Maria will not be joining him on this trip because she's staying behind in New York to look after her father.
Kirke and his wife live in Montauk, New York.
"I love Montauk. I love living out there. I've got a studio in the house and I've managed to do a lot of things this past year. I recorded an album with a band called Lonerider, from England, with a great singer, Steve Overland, and a great guitar player, Steve Morris. They're both wonderful.
"I did an album a couple years ago with them as well. The album we recorded last year has not been released yet. The album we did a couple years ago is called 'Attitude.' If you like Bad Company, Boston and bands like that you'll love Lonerider. They're an amazing band," Kirke said.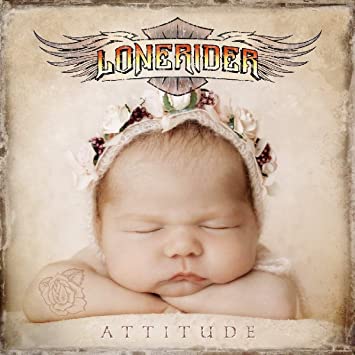 The "Attitude" album includes the songs "Yesterday Heroes" and "Rhythm of Life."
Talking drums
Before forming Bad Company in 1973 with guitarist Mick Ralphs and bassist Boz Burrell, Kirke and Bad Company lead singer Paul Rogers were members of the band Free from 1968 to 1973.
Released in 1970, Free's biggest hit was "All Right Now."
Bad Company's numerous hits include "Bad Company," "Feel Like Making Love," "Movin' On," "Silver Blue & Gold," "Shooting Star," "Can't Get Enough," and "Ready for Love," many of which will be performed Friday night.
Kirke was asked how he would describe his style of drumming.
"Simple, solid and tasteful," he said.
Kirke said two of his early drumming influences were Ringo Starr, from The Beatles, and Charlie Watts from the Rolling Stones.
"Of course it was Ringo and Charlie. I loved Charlie. Charlie Watts still has one of the greatest backbeats in the history of drumming. His backbeat is just phenomenal. I was also very influenced by Al Jackson Jr., from Booker T. & the M.G.'s.," Kirke said.
Kirke also enjoyed the drumming of Roger Hawkins, who was part of the Muscle Shoals Sound Studio group of studio musicians that played on hundreds of famous songs and records.
"Roger was a very big influence. He just passed away and I was very sorry to see that. I did an online recording session with David Hood (the Muscle Shoals bassist, and father of Drive-By Truckers singer/songwriter/guitarist Patterson Hood). I knew Roger wasn't doing very well and I emailed David and told him how much I loved Roger's playing," Kirke said.
The Band's Levon Helm was another drummer who influenced Kirke.
"The great thing about Levon was that he was a very intelligent drummer because he played other instruments. He played, guitar, piano and mandolin – as did Al Jackson, which I only found that out recently. Al played bass and piano as well. I think that gave them a better knowledge of applying drums to whatever song they were playing on. I play other instruments as well and I'd like to think that's what I do too. Drums are my number one instrument, but I've always played guitar, piano and bass," Kirke said.
Kirke was friends with Led Zeppelin drummer John Bonham.
"Bonzo was a very good friend of mine and even after all this time I think of him quite a lot. We're pretty much the same age. He was born June and I was born in July of 1949. When Bad Company teamed up with Zeppelin on their Swan Song record label we became firm friends pretty quickly. I actually played with them on stage in Munich, Germany. We did 'Whole Lotta Love' together, which went on for about 20 minutes. He was quite something to play along with. I loved his drumming and his son, Jason, is an amazing drummer too," Kirke said.
Kirke mentioned the odd time signatures featured in Led Zeppelin songs such as "Black Dog" and "The Ocean" and several others: "People say Zeppelin was a straight ahead rock and roll band. They were not. Some of those songs are bloody hard to play."
Kirke plays DW drums these days, but he'll be using Balasco's drum set during Friday's show.
Kirke typically plays a four-piece drumkit that includes a bass drum, a snare drum, one rack tom and one floor tom.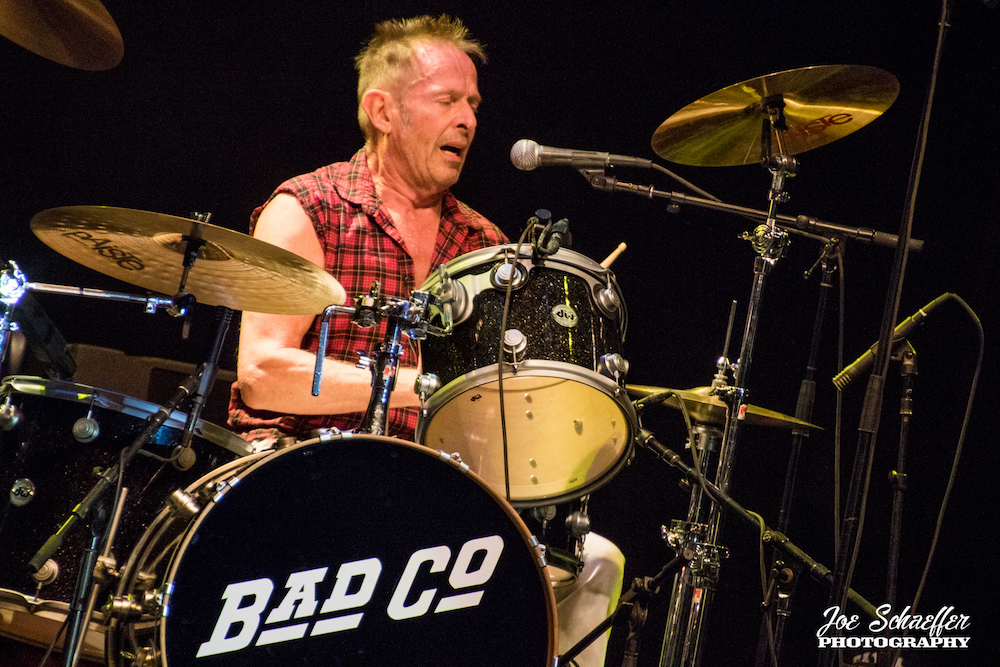 "Since I was a teenager, I've always played a simple kit, because when I was growing up it was Ringo and Charlie and they only ever played a four-piece kit. Bonzo also played a smaller kit. I flirted with a couple different kits when Ginger Baker (from Cream) came out with the double bass drums but that just wasn't for me. Through the years, I might have added a rack tom or an extra floor tom, but I'm just happy playing four drums. That's my style," Kirke said.
"Neil Peart (from Rush) was such a good drummer. He could have played a four-piece kit, but his style called for the multi-drum kit that he was known and loved for. The same with Terry Bozzio. I think Terry has the biggest kit in the world. And Alex Van Halen had all those bass drums and toms. It's 'horses for courses' and it just wasn't me," Kirke said.
Kirke is the only drummer Bad Company has ever had.
"I played every show that Bad Company's ever done," he said.
When discussing some of his favorite Free and Bad Company albums, Kirke said, "My favorite Free album was the second album, called 'Free.' We'd been together over a year and were really coming to a peak as a band, and Paul Rogers and Andy Fraser were writing such wonderful songs. I was just a great album from beginning to end, and the album cover was wonderful," Kirke said.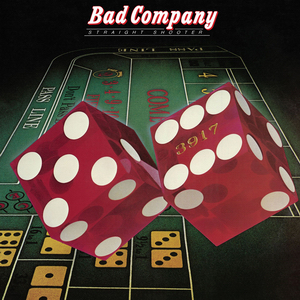 "For Bad Company, maybe the second album, Straight Shooter, because there were such amazing songs on there: 'Shooting Star,' 'Feel Like Making Love,' 'Good Lovin' Gone Bad' and 'Weep No More,' a song that I wrote. I have a lot of affection for that." Kirke said.
Kirke was asked about the running snare drum pattern he plays during the during the breakdown section of "All Right Now," from Free's breakthrough third album, "Fire and Water."
"All Right Now" was kind of in two parts. You had that four on the hi-hat with the pushed bass drum, and then once Andy Fraser started the bass solo instead of fours I played eights, because the fours didn't run properly with that bass line and that groove. I came up with this running pattern on the snare to give it some life, to push it along. And then back to the fours on the hi-hats for the final verse and choruses. People ask me if I spent a long time thinking of that part. No, I just did it on the spot, and thank goodness it worked," Kirke said.
Kirke also discussed the electronic drum fill featured in the song "Rock 'n' Roll Fantasy," from 1979's "Desolation Angels" album. That signature drum fill was one of the early uses of the electronic Syndrums and other electronic drums that became so popular in the 1980s.
"That wasn't me. That was Paul Rogers, who's a pretty drummer himself. I did the drum part, but Paul overdubbed that drum fill. We'd just gotten them. Syndrums delivered them to the studio and my drum tech had set them up. We were just mucking around on them and Paul said it would sound good if we had them on the track. So I said go for it, and I think he did it in one take. We took the Syndrums out on tour and I played them, but they were a bloody nightmare to play. I think after about three days we threw them in the river," Kirke said.
Regarding his role as a vocalist in Bad Company, Kirke said, "With Bad Company, I was always a back-up singer because we had one of the greatest singers ever in Paul Rogers. Me, and Mick and Boz could all sing, but nowhere near as good as Paul."
Brian Howe era
Bad Company temporarily disbanded after the release of "Rough Diamonds" in 1982 and did not tour again with Paul Rogers until the summer of 1999 – with a comeback tour that kicked off at Ruth Eckerd Hall, in Clearwater, Florida.
After Rogers' initial departure, Bad Company regrouped and beginning in 1986 the band released four studio albums and one live album featuring former Ted Nugent singer Brian Howe on lead vocals.
With Howe on lead vocals, Bad Company's hit songs included "Walk Through Fire," "If You Need Somebody," "Holy Water" and "No Smoke Without a Fire."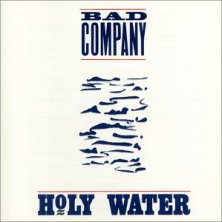 When discussing the Brian Howe era, Kirke said, "It was a departure from what a lot of people remember Bad Company for. I guess Bad Company had two distinctive parts – the original lineup and then the Brian Howe era. Brian passed away last year and I sent my condolences. We didn't see eye to eye, and I think most people know that, but he was a hard worker. He was a good singer, but he wasn't Paul Rogers. Ultimately, we drifted apart and he left the band, but we had a string of hits and lot of the younger fans remember the Brian Howe era more than they remember the Paul Rogers era. That was 30 years ago and people who are now in their forties grew up with that version of Bad Company, so I take my hat off to him. I was sorry to hear of his passing at a relatively young age."
The promotional setlist provided for Friday's concert does not include any songs from the Brian Howe era.
After Howe's departure, Bad Company released two lesser known albums featuring Robert Hart on lead vocals.
Staying power
Kirke was asked to share his thoughts on why classic rock has had such staying power and remains so popular with the younger generations.
"There was a golden decade from 1964 to 1974 when modern music just took off. There were so many incredible bands that started in that era. Classic rock has amazing musicians. I'm not knocking today's groups – there's still some amazing singers, guitarists and drummers out there – but computers have really taken over. I have a four-track recorder in my home and I can record a song and put it out on YouTube in the next five minutes," he said.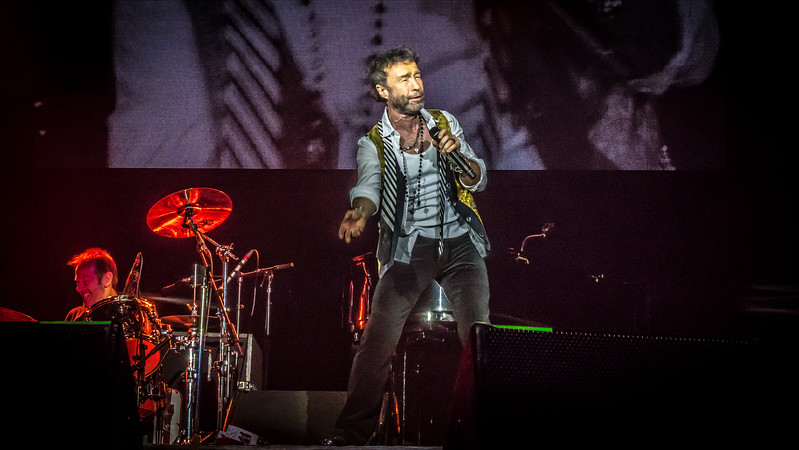 "Back in my day, we didn't have that ability to record stuff and put it out on social media. Back in those days it had to be done right. You had tape. You didn't have Pro Tools if you wanted to do a punch in or an overdub. You had to take more time to do things. The standard of musicianship and inventiveness was a bit higher back in those days," Kirke said, noting that many modern day musicians mention the legendary classic rock bands as their musical influences.
Citing a famous Keith Richard's quote, Kirke said, "We're just passing on what we know to the next generation, and they will pass it on to their next generation. I've had a ball. I've had a great run. I love playing music and I'll play music until I die. And hopefully you'll see some of that on June 11."
Regarding a future Bad Company tour with Paul Rogers, Kirke said, "We were going to go out with Rod Stewart last year but that was scuffled by COVID. We are definitely going out next year."