BRADENTON BEACH – Banners are now in place as part of the Bradenton Beach Community Redevelopment Agency's (CRA) ongoing efforts to make more people aware of the free Old Town Tram parking tram service.
The free park and ride shuttle service is provided within the CRA district boundaries that extend from the Cortez Bridge to Fifth Street South and include the Bridge Street business district.
One banner is placed at the entrance to the city at the west end of the Cortez Bridge.
Another banner is placed south of the Gulf Drive/Bridge Street roundabout, at the 4th Street South intersection that marks the north end of the Cortez Beach parking lot, where drivers are encouraged to park and catch a free tram to their desired destination.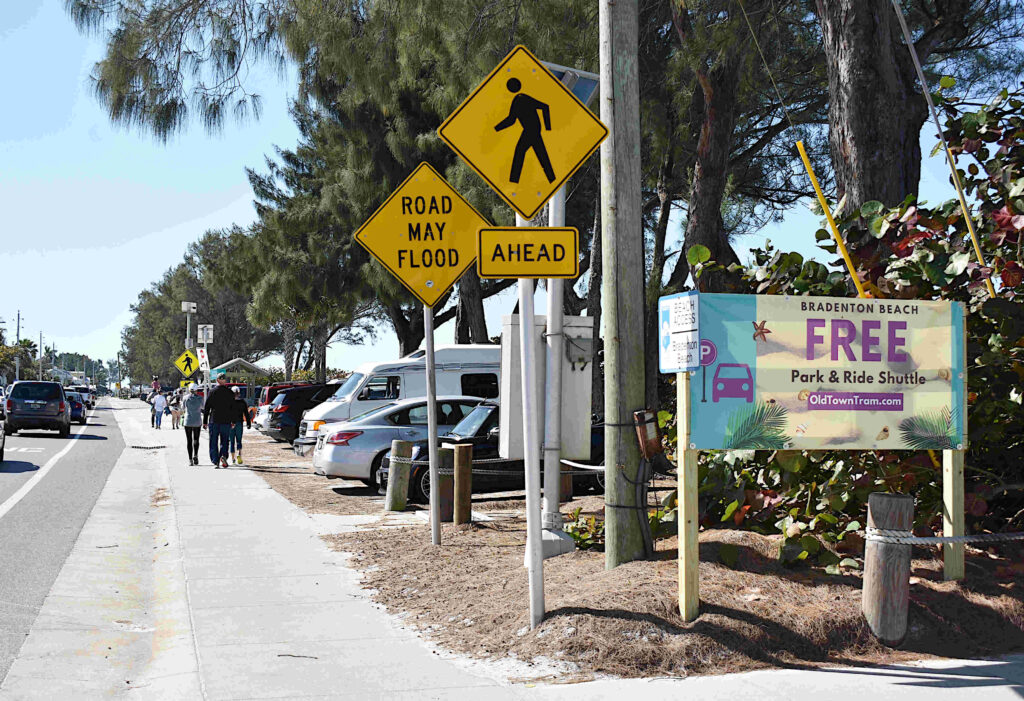 A third banner is located near the east end of the Cortez Bridge in hopes of catching the eyes of folks headed over the bridge and into Bradenton Beach.
The free electric trams also service the parking areas near the Bradenton Beach Police Station and the Bradenton Beach Marina, the city hall parking lot after normal business hours, along Bridge Street, near the Bridge Street Pier and elsewhere throughout the CRA district.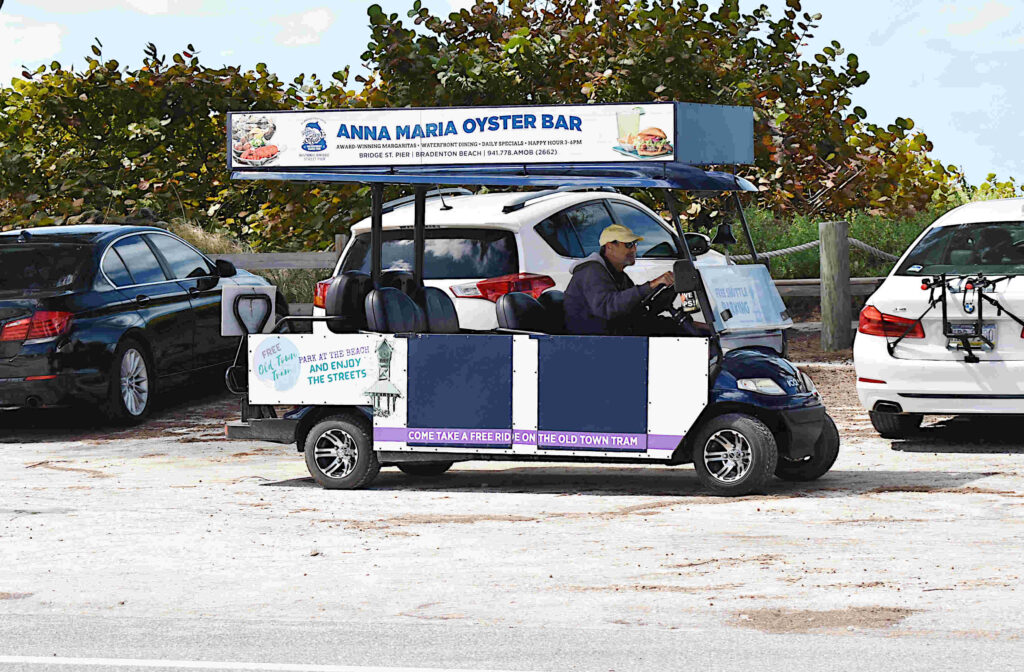 Traveling a designated route, a tram is expected to pass by any given point along the route every 10 minutes or so – and the ringing of a ship's bell signals a tram's approach.
Upon parking, pickup can also be arranged by calling 941-404-6240. More information, including a tram route map, is available online at www.oldtowntram.com.