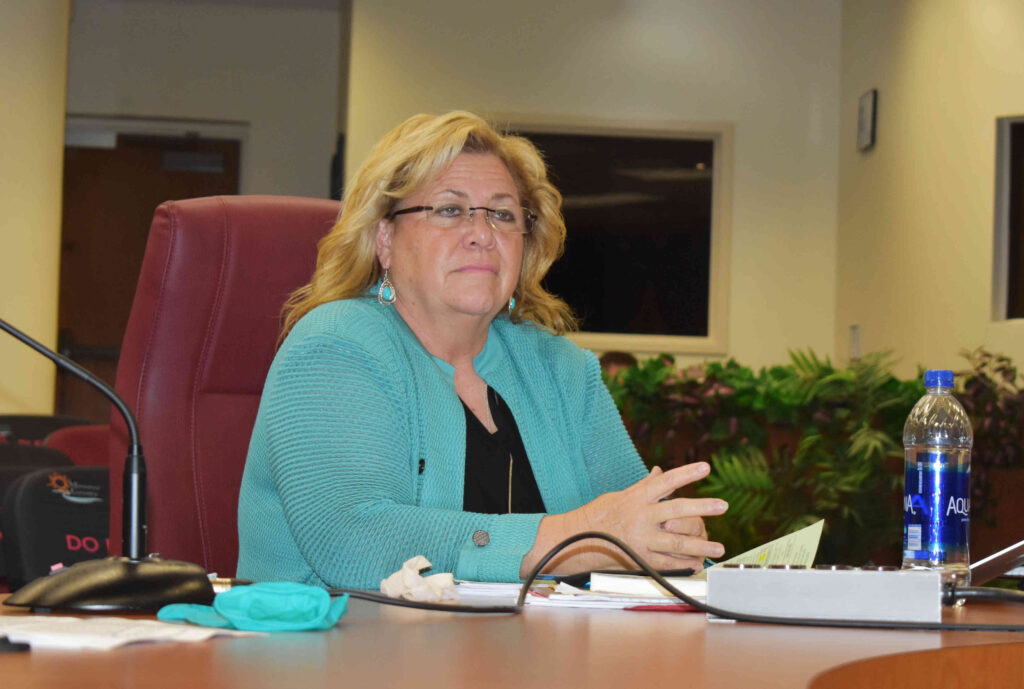 BRADENTON – The Manatee County Commission, on Tuesday, voted 6-1 to accept a separation agreement that at the end of the day ended Cheri Coryea's two-year tenure as the county administrator, and her 30-year tenure as a county employee.
Commissioner Reggie Bellamy cast the lone opposition vote to the separation agreement. He said he could not support an agreement that resulted in Coryea vacating her administrator's role.
The separation agreement calls for the county to pay Coryea a lump sum payment of approximately $204,000, minus any taxes to be deducted. The separation agreement is not a termination and it is not a resignation.

The commission-approved separation agreement includes 20 weeks of regular pay per Coryea's $192,000 annual salary. The separation agreement also includes 400 hours of paid leave, 500 hours of sick leave pay and 197 hours of compensatory time pay.
Before the separation agreement vote took place, Commissioner Carol Whitmore unsuccessfully sought to have Coryea's vacation pay increased to 1,000 hours.
Before that 6-1 vote occurred, the commission rejected by 4-3 vote Commissioner Reggie Bellamy's motion to discontinue the separation discussion and give Coryea one year to prove she can move the county forward. Commissioners Vanessa Baugh, Kevin Van Ostenbridge, George Kruse and James Satcher opposed Bellamy's motion. Bellamy, Whitmore and Commissioner Misty Servia supported it.
The commission-approved separation agreement brings to an end two previous efforts to terminate Coryea. Those efforts were first initiated by Van Ostenbridge in November, and then again by Kruse in January,
Acting county administrator
After a short break, the commission then engaged in a lengthy discussion regarding the appointment of an acting county administrator.
The commission ultimately voted 4-3 in opposition to hiring Venice-based attorney and former Sarasota County Commissioner Charles Hines to serve as acting county administrator while a search for a new county administrator is conducted.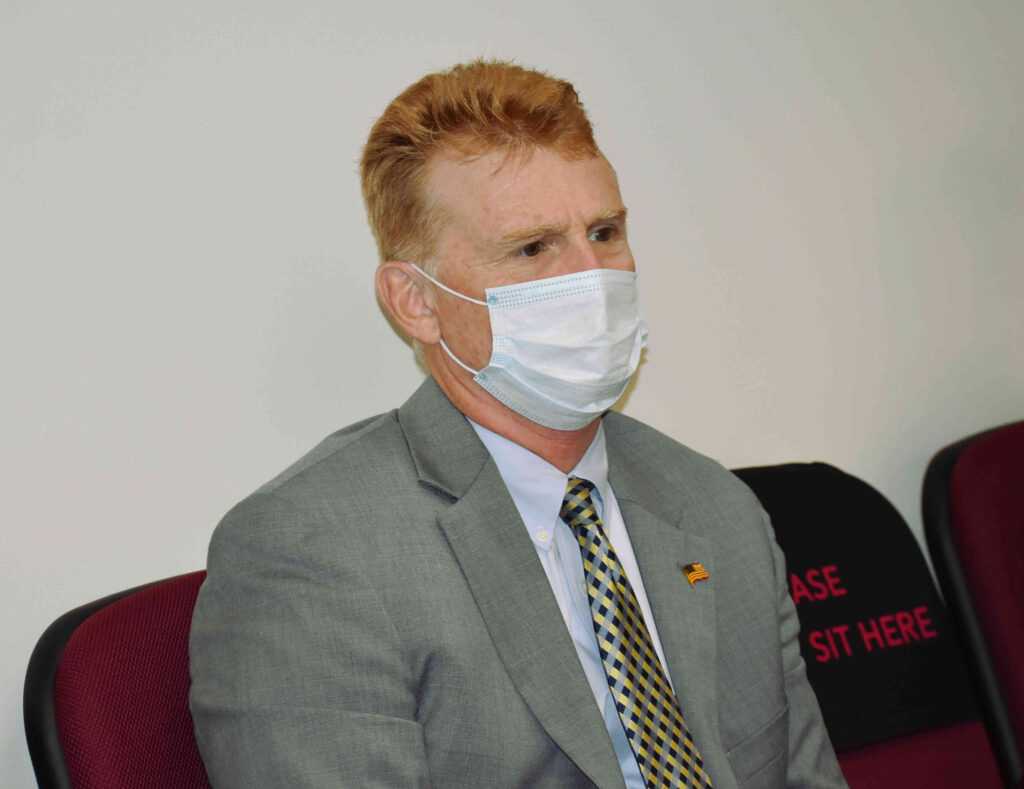 Commissioners Baugh, Kruse, Satcher and Van Ostenbridge opposed Hines' temporary hiring, which was previously proposed by County Attorney Bill Clague. Bellamy, Servia and Whitmore supported hiring Hines.
Before those votes were cast, school board member Dr. Scott Hopes expressed interest in the acting county administrator's job.

Van Ostenbridge and James Satcher also touted Lakewood Ranch Business Alliance President and CEO Dom DiMaio as a potential candidate.

"Dom DiMaio's beating down my door. I've talked to Dom a couple times as well," Van Ostenbridge said. "DiMaio's not here, but he seems pretty interested the way he blows my phone up."
During public comment, county resident Carol Felts expressed concerns about DiMaio's connections to developer Carlos Beruff. She also oppossed Hopes serving in that role.
Satcher mentioned Rick Mills as another potential candidate. Mills formerly served as superintendent of the School Board District of Manatee County.
After another short recess, the commission voted 6-1 in favor of appointing current Deputy County Administrator Karen Stewart to serve as the acting county administrator, but only until March 23. It was noted during the meeting that Stewart is not interested in serving in that role on an extended or permanent basis.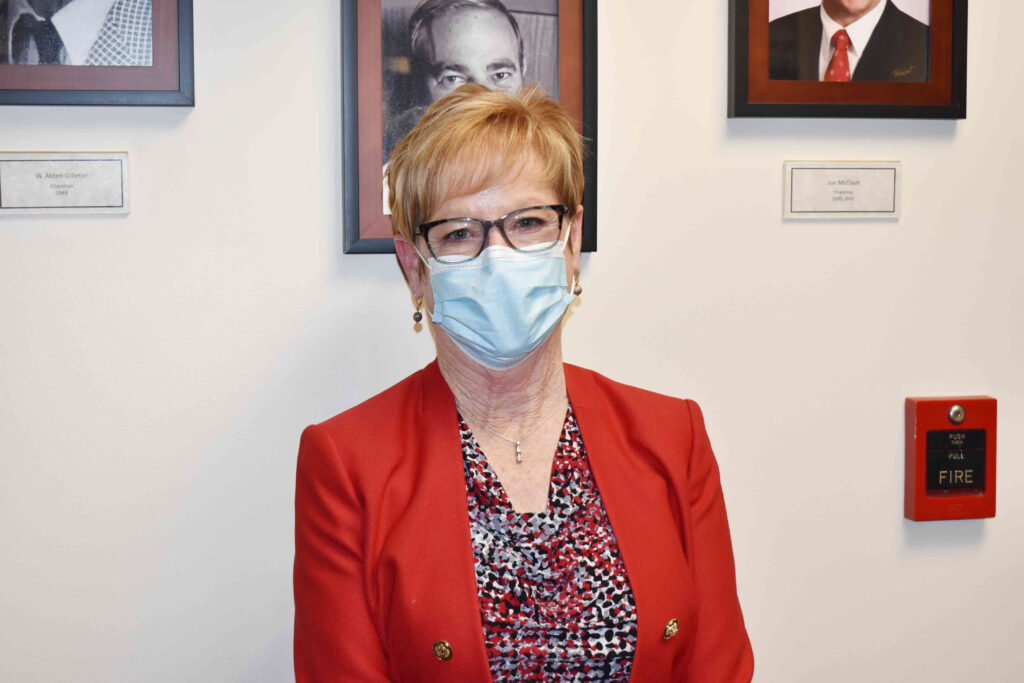 As a final action, the commission voted 7-0 to direct Clague to draft a contract and accompanying resolution for the position of acting county administrator, to be presented to the commission no later than the commission's land use meeting on March 4.

The commission will then have until March 23 to appoint someone to serve as acting county administrator while a search for a permanent county administrator is conducted. Van Ostenbridge expressed hope that the