BRADENTON – Manatee County Commissioner Kevin Van Ostenbridge plans to invoke his Fifth Amendment rights if he's deposed under oath by paralegal Michael Barfield.
On Monday, attorney Morgan Bentley filed a motion seeking a protective order from Judge Charles Sniffen. Bentley's motion references the Fifth Amendment to the U.S. Constitution, which provides that "No person shall be compelled in any criminal case to be a witness against himself."
In response to Bentley's motion, a Zoom hearing has been scheduled before Judge Charles Sniffen on Friday, March 5, at 1:30 p.m. The hearing seeks Sniffen's ruling on the protective order sought by Bentley and Van Ostenbridge.
Bentley's motion pertains to the public records requests Barfield began making of Van Ostenbridge and fellow commissioners Vanessa Baugh, George Kruse and James Satcher on Nov. 20.

Barfield began submitting his records requests one day after Van Ostenbridge made a motion, with no advance public notice or previous commission discussion, to put County Administrator Cheri Coryea on notice that her proposed termination would be decided in early December. Van Ostenbridge made that motion two days after he, Kruse and Satcher took office.
On Dec. 7, Barfield filed a civil lawsuit against Satcher as part of his ongoing efforts to obtain all of the records he requested, many of which since been provided. Filed with the Circuit Court of the Twelfth Judicial Circuit in Manatee County, Barfield's lawsuit names Van Ostenbridge and Baugh as co-defendants. Barfield's lawsuit is a civil case. It is not a criminal case, but the Florida Department of Law Enforcement (FDLE) is independently conducting a related criminal investigation.
Deposition opposed
When being deposed, the subject of the deposition is questioned under oath – usually in a non-courtroom setting – with a court reporter present. The court reporter then produces a verbatim transcript of the deposition that serves as sworn preliminary testimony to be provided to the judge and others before a case goes to trial.
"Defendant Kevin Van Ostenbridge, by and through his undersigned attorneys, hereby files his Motion for Protective Order related to the deposition noticed for March 12. Wherefore, defendant Kevin Van Ostenbridge, respectfully requests that this court enter a protective order prohibiting the taking of his deposition, or in the alternative, requiring that the deposition be taken after the conclusion of the FDLE investigation with limiting instructions as to the scope of questioning to be allowed," Bentley stated in his March 1 motion.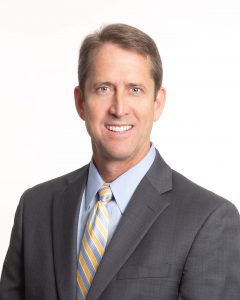 "Van Ostenbridge has produced all items requested by plaintiff. Nonetheless, on February 19, plaintiff filed his notice of taking deposition, scheduling the deposition of Van Ostenbridge for March 12, at 10 a.m. Such deposition is improper in the context of the current litigation, the purpose of which was to obtain documents. As such documents have been produced, there is no ongoing purpose and no need to take the deposition of Van Ostenbridge other than to annoy and harass," Bentley's motion states.
"Moreover, there exists a pending Florida Department of Law Enforcement investigation. The FDLE investigation centers on the same issues as those involved in this case. As such, during the pendency of that investigation, Van Ostenbridge will necessarily invoke his Fifth Amendment rights in response to questions related to any matters subject to the investigation," Bentley stated in his motion.
In his motion, Bentley also stated, "Further, the instant case is solely in regard to Ch. 119 Public Records issues. It appears that the deposition is intended to elicit questioning related to Ch. 286, Sunshine Act issues. This line of questioning would obviously be irrelevant to any Public Records issues and not designed to lead to the discovery of admissible evidence.
"Given these issues, it follows that any deposition of Van Ostenbridge on these issues will be fruitless. Plaintiff's insistence at proceeding with the deposition, over counsel's objection, is merely further indicative of his intention to annoy and harass Van Ostenbridge," Bentley stated in his motion.
Barfield records request
When contacted Tuesday, Barfield said, "The litigation is related to the commissioners' compliance with Florida's open-government laws, which includes the Public Records Act and the Government in the Sunshine law. The purpose of the pending litigation is to ensure that all records responsive to the initial request have been produced. I have many questions about the production of records and whether it was a full and complete production. That is why I scheduled Kevin Van Ostenbridge's deposition."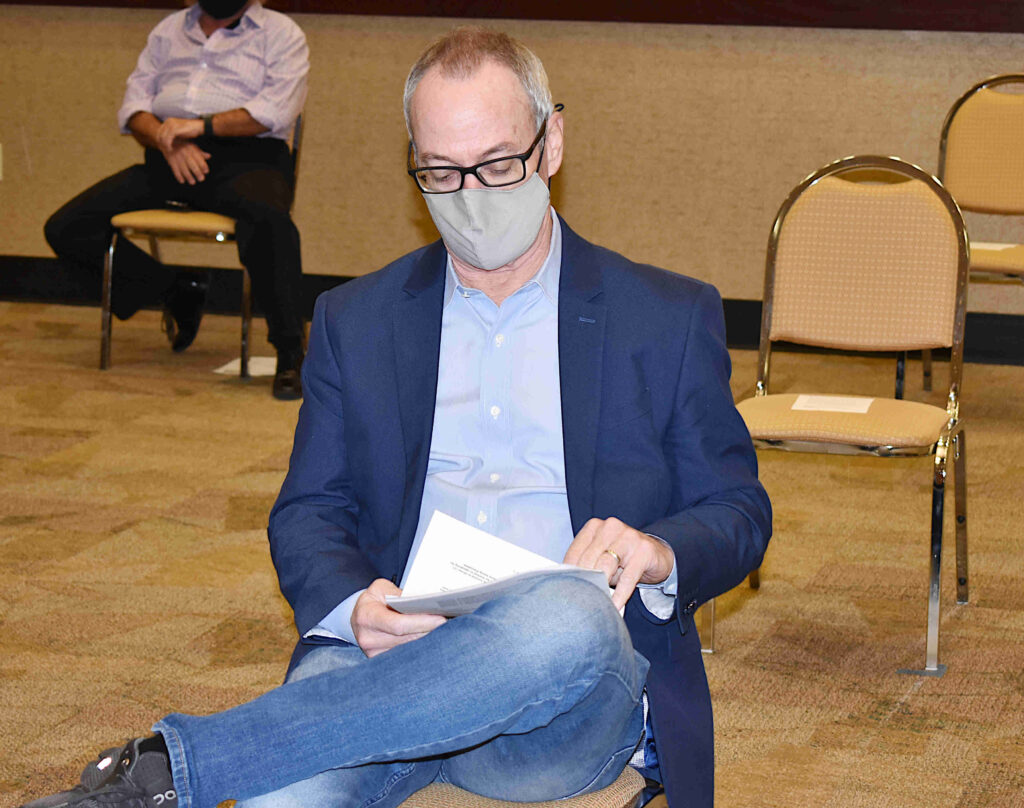 When making his initial records requests, Barfield sought from Baugh, Kruse, Satcher and Van Ostenbridge all emails, text messages and other electronic forms of communication between Nov. 3 and Nov. 20. He also sought a detailed phone log of all calls made or received for that same period.
Kruse, Satcher and Van Ostenbridge were elected on Nov. 3. According to Barfield, they then became subject to the Public Records Act and the Sunshine Law that night, even though they were not sworn into office until Nov. 17. Baugh was reelected on Nov. 3 and as an incumbent commissioner she was already subject to the Public Records Act and Sunshine Law at that time.
The special county commission meeting on Nov. 19 was scheduled at Van Ostenbridge's request, and in response to his desire to discuss the county's legal rights in the event of a COVID-19-related federal shutdown. During that meeting, Van Ostenbridge then proposed terminating Coryea and he made a motion to put Coryea on notice her termination would be addressed at another meeting in early December. Kruse, Satcher and Baugh supported Van Ostenbridge's motion. Commissioners Reggie Bellamy, Misty Servia and Carol Whitmore opposed it and the motion passed by a 4-3 vote.
During that Nov. 19 meeting, Bellamy said the previously unannounced efforts to oust Coryea appeared to be "premeditated." Whitmore described the termination efforts as "orchestrated." Servia described them as "reckless" and "dangerous."
Those initial terminations efforts were later abandoned, then reinitiated for a second time by Kruse in late January and finally settled with a $204,000 separation agreement Coryea and the commission mutually agreed to on Feb. 23. 

On Thursday morning, Barfield filed his response to Bentley's March 1 motion.