BRADENTON – Manatee County Commission Chair Vanessa Baugh has reached a settlement agreement with paralegal Michael Barfield regarding the Public Records Act lawsuit Barfield filed in December.
On June 19, Baugh signed a settlement agreement that required her to pay Barfield $4,319. When contacted on Thursday, July 1, Barfield said he received a check from Baugh the previous day and he now considers the case to be "a done deal at this point."
Barfield's civil lawsuit originally named County Commissioner James Satcher as the lone defendant, and Baugh and Commissioner Kevin Van Ostenbridge were later named as co-defendants.
The Sunshine Gazette also obtained a transcript of the under oath deposition paralegal Barfield conducted of Baugh on May 14. Tallahassee based attorney George Levesque provided legal representation to Baugh during the deposition and throughout this legal process.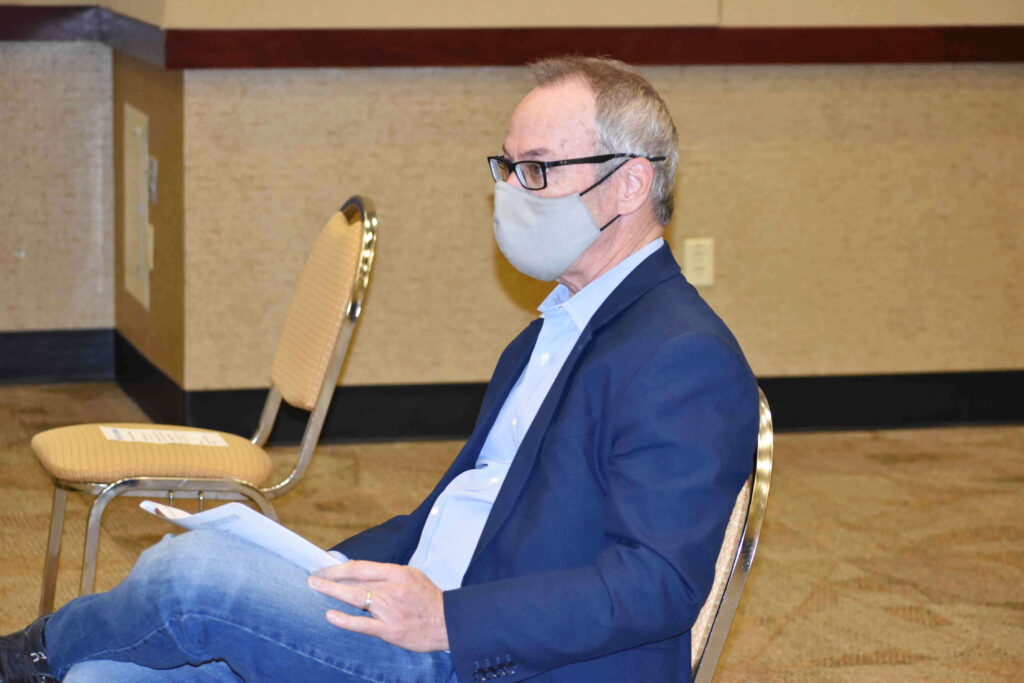 On page 31 of the deposition transcript, Barfield begins questioning Baugh about a county resolution Baugh presented to the newly reconfigured county commission on Nov. 19. The resolution was presented with no advance notice to the public or the commission as a whole. The resolution pertained to meeting protocols and what commission actions could be taken at a particular type of county meeting. The resolution was adopted that day by 4-3 vote, but was later rescinded by a unanimous commission vote.
During her deposition, Baugh admitted under oath that she did not author the resolution. She also admitted that she previously claimed she did write the resolution. When Barfield asked Baugh who wrote the resolution, Baugh declined to answer that question based on the advice her attorney.
In late April, Satcher and Van Ostenbridge agreed to collectively pay Barfield $6,000 to settle their roles in the case from which they were then dismissed.
In May, the Manatee County Commission voted 7-0 in favor of county taxpayers reimbursing Satcher and Van Ostenbridge approximately $56,000 to cover the legal fees and settlement costs they incurred as defendants in the case.
When the county commission reconvenes later this month after its annual summer break, Baugh will have the opportunity, if she so chooses, to seek county reimbursement for the legal fees and settlement costs she incurred in this matter.
Barfield deposed Van Ostenbridge under oath in March, but The Sunshine Gazette has not obtained the transcript of that deposition.
(Vanessa Baugh's deposition transcript and her settlement agreement can be obtained by clicking on the color-highlighted words contained in the story)